Spring
A sudden downpour doesn't have to mean the end of outdoor fun. When Mother Nature (literally) rains on your parade, don't take your kids inside. Do one of these fun rainy-day activities instead, and see how much fun you can have getting wet. You may even feel like a kid again yourself.
Add a comment
Read more: Rain, Rain Don't Go Away: 9 Fun Things to Do When it Showers
A simple outdoor idea is chalk tracing kids never seem to get tired of is chalk tracing
Read more here : Chalk tracing
Add a comment
A simple and fun spring activity is to make a bird nest. We try to do this activity every year when we are out hiking,biking and playing in one of Toronto's park. Later in the season we will visit the nest and see if any birds did take it over this spring.
Add a comment
In Toronto, spring is finally in the air and I'm enjoying seeing spring flowers coming up from the ground.
Here is how we like to connect with Easter and the outdoors:
Add a comment
One of the most common complaints for parents is having less time to exercise. You know, swinging is not just fun for kids. Adults can make use of the swing set to work up quite a sweat while the kids are having fun. It's great to integrate everyone's needs into playtime activities.
Add a comment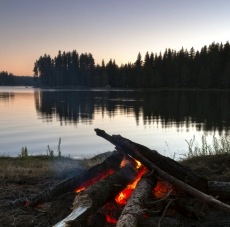 As summer approaches and class time winds down, we start thinking more and more about the outdoors: camping, swimming, and cottage season. But the warming weather doesn't mean it's time to shelve the musical instruments until September. Here are few ideas to create musical moments with your family all summer long.
Read more here in Larra's blog : Taking Music Outside : 3 ideas for outdoor musical playtime
Add a comment
JPAGE_CURRENT_OF_TOTAL