Summer
There is nothing wrong with cultivated blueberries, but nothing beats the taste and color of blueberries picked wild in the bush. Living in colder climates has some benefits; we get to pick wild blueberries.
I still remember the days my parents took me blueberry picking as a child. Now I have come full circle and bring my children to Norway to the same low bush blueberries that I picked as a child. Just the other day on our vacation I was inspecting my 11-month-old daughter's shirts as I half cringed, half celebrated the blueberry stains she made as she sat in the bush and picked berries and greedily stuffed them in her mouth.
Add a comment
One of my first nature discoveries as a child was picking wildflowers. I played with them and brought them proudly to my parents. I was lucky to have parents and grandparents who taught me the names of the flowers and some of the myths that surrounded them. For me picking wildflowers is in many ways a symbol of a childhood in nature.
Add a comment
A little greeting from my parent's backyard in Norway. Since we have arrived, our days have been full of hikes in the forest or adventures by the sea. Yesterday, was a "stay close to home" day as we relaxed in my parent's backyard.
Add a comment
One of my favorite summer memories happened in my backyard in rural Norway. We had a huge clothesline, when my "mamma" did not hang the laundry, it would become the favorite hangout place for the neighborhood kids. We would hang sheets from the clothesline and create wonderful tents perfect for dress up and tea parties.
Add a comment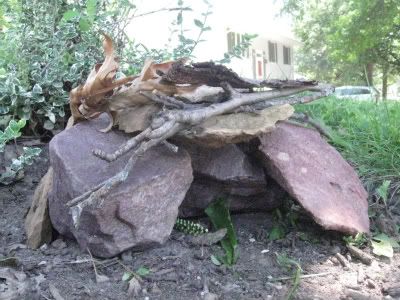 How to make a butterfly house
Add a comment
JPAGE_CURRENT_OF_TOTAL