Summer
A little greeting from my parent's backyard in Norway. Since we have arrived, our days have been full of hikes in the forest or adventures by the sea. Yesterday, was a "stay close to home" day as we relaxed in my parent's backyard.
Add a comment
One of my favorite summer memories happened in my backyard in rural Norway. We had a huge clothesline, when my "mamma" did not hang the laundry, it would become the favorite hangout place for the neighborhood kids. We would hang sheets from the clothesline and create wonderful tents perfect for dress up and tea parties.
Add a comment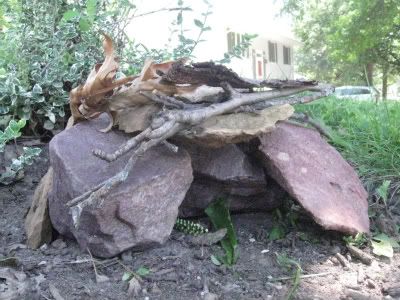 How to make a butterfly house
Add a comment
One of my childhood memories is picking wild blueberries and lingon berries (if you ever have been on IKEA that is the jam they serve with the meatballs).
Well, living in a big city, the closest I get to wild blueberries is at the farmers market. Nothing wrong with that, but for a wild crafter it is not quite the same. There is something special about harvesting Nature's bounty.
Add a comment
I hope you are growing edibles in your garden with your kiddies this summer. It is so much fun growing your own food for both the big and the small. And nothing taste better than what you have grown yourself. Even growing just some fresh herbs is rewarding.
Here are a few fun ideas for you and your kids to try out in your backyard.
Add a comment
Read more: Some fun gardening experiments for kids (big kids too)
JPAGE_CURRENT_OF_TOTAL